A WARM HELLO AND MOIN!
Ahoy from Gischt & Glut –
the agency for advertising, communications & design.
We don't waste a lot of words to talk about what we do, instead as experts we live and breathe it. Our infectious enthusiasm and burning passion for our business allows us to transform every one of our projects into something unique and distinctive. Because uniqueness is what separates today's good communications from the rest.
This is our mission. For us and for you!


Translation / meaning of "GISCHT & GLUT" [ˈgɪʃt ʊnt glʌt]:
The spray of water in touch with the glow of fire.

SKILLS
We have the knowhow; we have the right team
and it's something we simply have to do!
Gischt & Glut is an expert in using the entire palette of modern communications and all conceivable and available means – classic advertising media
such as ads and posters; online tools such as websites or apps; PR; social media and online relations; event marketing … the list is endless.
We are all about full service!
VIEWS & INSIGHTS
Gischt & Glut – The name stands for a never-ending firework of ideas
and true passion for our profession.
It is only reasonable to expect us to be creative. In our eyes the true art of a good communications agency is,
however, using this creativity and commitment to sell products and messages at a profit.
And that requires a structured approach – think first, then act! Because you should never set sail without a map and a compass.
Here you can find the results of our previous trips on the journey with our clients:
CREW
Our strong team is more than just a group of colleagues – we are friends!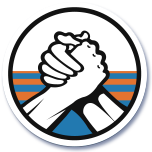 United by the idea of investing the skills we have gathered over many years of practical work at national and international agencies
to master new challenges, in combination with plenty of fun and passion.
We stand for successful communications which are clear and clever; which are convincing in themselves and inspiring.
Managing Director Client Management
______
Read More
Consulting & concept PR, online relations & social media
______
Read More
FREE ENTRY
Openness and honesty are just as much a part of us
as our love of water and the coast.

This is our big advantage and one of our maxims – we only do open and direct. And that's how we treat our team, our friends and our business partners.
It's worth getting to know us personally.We are happy to take time for you and your project because we are always interested in new challenges and interesting people.
Why not arrange a meeting with us? We will sit down with you and just listen. Allowing us to find out together whether and how we can help you. None of which will, of course, cost you a penny and we are bound to have learned something after talking to each other. We believe that no brief should cost more than it actually does!
HANDSHAKE
We deliver what we promise – not just as regards our services but also as regards cost transparency.

In Hamburg people like to say "Money is not something you talk about!" We, however, believe that that is just an old cliché from the last century. Because, in the advertising industry in particular, transparency when calculating costs is something which helps us and our clients to get an overview of the effective use of means.
How much, for example, does it cost to shoot a film for a viral ad on the internet? – Including development, director, production, models, location setting, equipment, cutting and background music – and why does it cost as much as it costs?
We keep our clients informed about every step of the process, always providing an easily understandable overview of the costs to be expected.
JOIN THE CREW
Gischt & Glut is growing and wants to continue growing in future.
So we are always on the lookout for people who are actually much better than we are, no what their area of expertise.
Who share our ambition to learn from every task and to grow a little bit more with every task.
Cheerful, outgoing, passionate and with initiative!


Unfortunately there are currently no free berths available on board!
We are, however, always happy to receive speculative applications!
SAILING
In addition to creative, successful communications we have another passion which we actively pursue and support.

The "GISCHT & GLUT" J24 can be found at sailing events in our region throughout the season – for example at the Kiel Week regatta. Till and Marc-Daniel are permanent crew members, ensuring that helmsman Peer Kock can focus on the key issues – in keeping with our working philosophy "Our clients do the steering, we do the thinking"…
OUR PORT
.. is fully in accordance with our agency credo located at the Port of Hamburg. Directly between Altonaer Holzhafen and the famous Fish Market, between fish halls and spirits restaurants, we develop well digestible communications.
Why not join us for a cup of coffee, a warm Frisian tea or even a delicious fish cake? We look forward to seeing you …
… and are always at your service:
Gischt & Glut GmbH
Große Elbstraße 162
22767 Hamburg
T +49 40 524 70 27 0
F +49 40 524 70 27 99
moin(at)gischtundglut.de